GMAT Bootcamp - Intensive GMAT Prep
INTENSIVE GMAT PREP
IN NO TIME
Get ready for the GMAT faster with our all-in-one Bootcamps. We'll cover everything the GMAT tests in less than 3 weeks.
CONDENSED AND COMPREHENSIVE
With 2 or 3 weeks of intensive in-class work, our Bootcamps will prepare you for the GMAT without sacrificing content knowledge. Manhattan Prep's Bootcamps are not for the faint of heart and will require a full-time commitment to GMAT study.
TWO TEACHERS ARE BETTER THAN ONE
Two Manhattan Prep instructors will lead you throughout this course, guiding you through every topic tested on the GMAT. We limit our class size to achieve the right balance of individual attention and active participation in our Bootcamps.
35 hours of intensive GMAT instruction
6 full-length Manhattan Prep GMAT practice exams
Access to on-demand, interactive video lessons
A custom practice GMAT test review with an instructor
A postexam assessment after taking an official GMAT test
7-hour Foundations of GMAT Math Workshop
All the GMAT Strategy Guide Set
Foundations of GMAT Math and Foundations of GMAT Verbal Guides
GMAT Advanced Quant eBook
Manhattan Prep GMAT mobile app
The Official Guide for GMAT Review
GMAT Navigator™ practice tracker with full solutions for the main Official Guide
Test simulation booklet
GMAT EXPERTISE AND GREAT TEACHING COMBINED
Our 99th-percentile instructors will provide focused instruction to help you master the most difficult GMAT content in a condensed time line.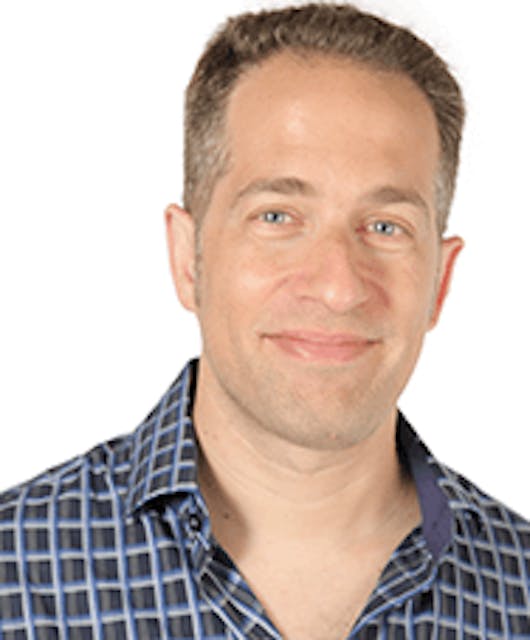 Dmitry Farber
Dmitry has taught everyone from unruly teenagers to college professors. He has been teaching for Manhattan Prep since 2009 and has a 780 GMAT score.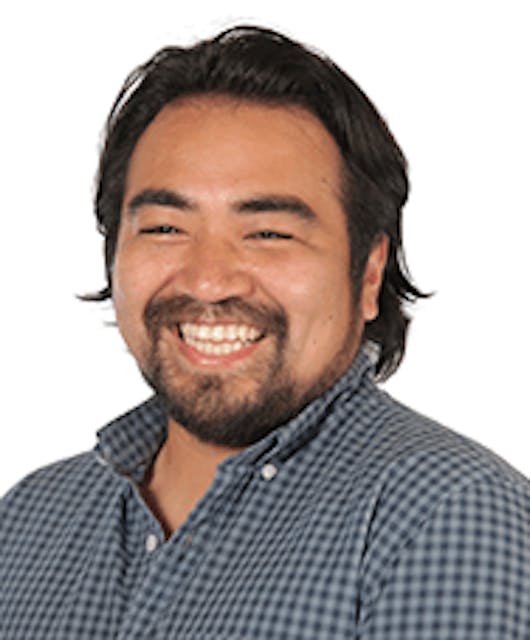 Pedro Ledesma III
Pedro is driven by wanderlust, learning, and improvement. He has taught students in Guatemala, Seoul, Zimbabwe, and New York City. He's helped hundreds of students master the GMAT.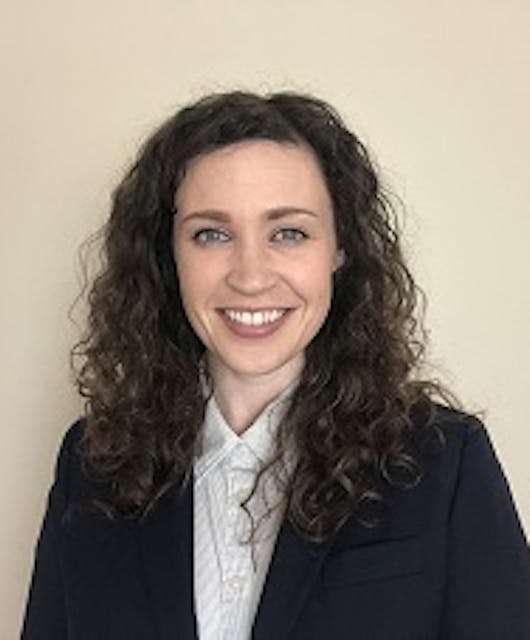 Tiffany Berkebile
GMAT prep is Tiffany's favorite subject to teach, because the GMAT is essentially a puzzle. A very wordy, 3-hour-long puzzle. She loves helping students realize that in the midst of facing a challenge, you can still have fun.
Session 1: Data Sufficiency
Dive into Data Sufficiency, the "weird" math problem type invented for the GMAT. Learn how the scoring algorithm works and what implications that has as you study for and take the GMAT. Master the process of answering any Sentence Correction problem as efficiently as possible. Gain an overview of your resources and homework so that you can make the most of your study time.
Fractions, Decimals, Percents, and Ratios (FDPR) underlie a lot of the math you do on the GMAT and in your every day. This first of two FDPR lessons covers the fundamentals and sets you up to make advanced decisions on the GMAT. Dive into GMAT Sentence Correction grammar with thorough coverage of Sentence Structure, including the sentence core, subject-verb agreement, and punctuation. Learn how to analyze Reading Comprehension passages efficiently and tackle main idea and other big-picture questions about the passage.
Algebra 101: linear equations, exponents, roots, story translation. This first of two Algebra lessons covers the foundations of algebra and GMAT-algebra (not always the same thing!). Follow up on Session 2's sentence structure lesson with a deep dive on Modifiers—basically, the major sentence components that are not part of the core sentence. Get more specific on Reading Comprehension passages: Learn how to tackle detail, inference, and other specific question types.
Loop back around to Fractions, Decimals, Percents, and Ratios, including how to use Arithmetic vs. Algebra strategies on both Problem Solving and Data Sufficiency to streamline your solution process and avoid careless mistakes. Learn our standard process for tackling any Critical Reasoning question type, as well as how to tackle the dreaded Boldface questions in particular.
Algebra 201 includes more advanced topics: quadratic equations, inequalities, functions/sequences, and absolute value. In the first of a two-part lesson, learn how to tackle Parallelism in Sentence Correction. Expand your Critical Reasoning skills to include Find the Assumption problems.
Session 6: Quant Topics and Strategies
You'll take your second practice test after this class, so we'll review the major quant topics and strategies you've learned so far. We reserve the right to toss any topics at you that we've already studied—come prepared! We'll also cover two Critical Reasoning question types—Strengthen and Weaken—that can also show up in Reading Comp or on the Integrated Reasoning section. Just for fun, we're also going to toss some hard Reading Comprehension material at you in preparation for your second practice test. Finally, you'll learn a method for tracking and managing your time across each section of the exam.
It's time to dive into Statistics—a very useful topic for the GMAT, business school, and work in general. We'll do a mixed review of all Sentence Correction topics to date—again, we reserve the right to toss anything at you that you've learned so far. Finally, you'll learn how to analyze the data from your practice test and come up with takeaways and priorities that you can apply to your studies going forward.
Session 8: Number Properties
It's time for Number Properties! You've already learned the basics, such as positive/negative and odd/even; now, we'll get into more advanced topics that show up on harder questions. In this second half of the Parallelism lesson, learn how to address Comparisons, and in Critical Reasoning, we'll cover the Evaluate question type.
We'll finish off our quant studies with Geometry (which, thankfully, is not as heavily tested on the GMAT as are the earlier topics). In Sentence Correction, we'll cover pronouns; in Critical Reasoning, we'll cover Inference and Discrepancy questions.
Session 10: Quant Sentence Correction
Be ready for anything and everything. We'll do a mixed review in quant; in Sentence Correction, you'll learn about verb tense, voice, and mood and we'll also do a general grammar review. We'll also spend some time talking about next steps, when to take your third practice test, and how to schedule your free 1:1 session with an instructor to customize your post-course studies as you get ready to take the real GMAT!
Frequently Asked Questions / FAQs
Who is a good candidate for Bootcamp?
Bootcamp is ideal for students with a limited amount of time to prepare for the GMAT. If any of the following describe your current experience with the GMAT, then Bootcamp may be a good option for you:
You have already studied for and have taken the GMAT once. You need some new strategies to address a few specific areas of weakness in order to take the GMAT again very soon after your course ends.
You haven't taken the actual GMAT, but have done some studying. You have also taken a few practice exams, have a sense of your strengths/weaknesses, and have lots of time to study during Bootcamp and immediately following. You plan to take the GMAT within a few weeks of the end of Bootcamp.
You haven't done any studying, but are able to absorb material quickly. You have A LOT of time to dedicate to studying both during and after Bootcamp. You have a somewhat flexible target exam date.
During the Bootcamp you will be assigned the same homework that Complete Course students receive (approximately 10 hours of homework prior to each session). You will be asked to complete the same assignments in an extremely condensed amount of time. Your instructors will work with you to customize the assignments to areas that are particularly weak for you.
If you have very little exposure to the GMAT and have less than 2.5 hours per day to devote to your homework assignments during the course, then we strongly suggest that you consider the Complete Course instead of the Bootcamp. It is essential that you commit several hours per day to your homework in order to keep up with Bootcamp.
What's the time investment?
Significant. Both the 2-week & 3-week Bootcamps meet frequently, with very few days off, and there are about 4-6 hours of assigned homework between each session—so you will not have much free time during the program! The Bootcamp is best for students who are able to take a break from other obligations for the entire duration of the course, so they can devote the majority of their time to the GMAT.
How should I prepare for my Bootcamp?
Because Bootcamps are designed for students with a limited amount of time to prepare for the GMAT, it is essential that you do some preliminary preparation on your own before starting the class. Here is a list of the suggested pre-work, listed in order of priority:
Review the Manhattan Prep Foundations of GMAT Math and Foundations of GMAT Verbal materials, with a focus on your weaker area. We also recommend that you complete the Pre Session 1 assignments listed in your Bootcamp online syllabus.
Take a full Practice Exam. After you've enrolled in the Bootcamp, you'll be able to find these in Atlas–your online syllabus.
Begin to read the Manhattan Prep GMAT All the Quant and All the Verbal books and solve the Problem Set at the end of each chapter. We recommend that you begin with the chapters that cover your weakest areas.
Keep in mind that you are not expected to come to your first day of Bootcamp well versed in any specific content in the books. The GMAT Bootcamp covers a lot of material in a short period of time, however, and you will have significant homework to complete outside of class. It is crucial to get a head start while you may have some extra time before the class begins. If you would prefer not to do any preliminary reading prior to the start of your course, then the Complete Course may be a better option for you.
How and when will I receive my materials?
Packages are shipped via UPS or FedEx, depending on your location and which shipping option you choose. For US shipments, we offer 2-day and ground shipping. Standard ground shipping to most US locations generally takes between 5-7 business days (Monday-Friday), barring any complications. For international shipments, we offer International Economy shipping, which typically takes 4-6 business days. (Remote locations may require additional time.)
Orders placed before 1:00pm ET Monday-Friday will be processed the same day, and orders placed after 1:00pm ET, or on weekends and holidays, will be processed on the following business day. For more information, visit our Shipping Page.
If shipping books is not convenient for you, you may also opt to sign up for the class with eBooks only.
Full payment for the Bootcamp is due by the first session. If you paid the partial deposit to reserve your spot ahead of time, you must clear your remaining balance by the first class in order to continue on with the course. You may do so online through your Account, or by calling us at 800-576-4628. We will automatically charge the card on file if you have not cleared your balance yourself by Session 1.
What if I have to miss a class?
We don't recommend registering for the Bootcamp unless you will be able to attend every session. Since it meets frequently with homework assigned between each session, it will be difficult to make up any missed work. If you will not be able to attend every session, but it is absolutely necessary for you to take the Bootcamp in order to accommodate your application timeline, please contact Student Services to see what options are available to you.
How long do I have access to my online resources?
You will have access to your online resources from the moment you register for the course, up until 6 months after your class has ended – this includes the CATs, Question Banks, Interact Lessons, and interactive syllabus. Those resources can be extended twice for an additional 90 days within 45 days of their expiration (fees apply). The only resource that is on a slightly different timeline is the ebook access – the ebooks will be available to you from the moment you enroll, through 1 year after the start date of your course.