GMAT® COMPLETE COURSE

- Manhattan Prep
OUR MOST COMPREHENSIVE OPTION FOR GMAT PREP
Led by 99th-percentile instructors, our live GMAT classes are small, personalized, and include everything you'll need for test day confidence.
TOP-RANKED GMAT INSTRUCTORS
Manhattan Prep instructors score better than 99% of GMAT test takers, endure a rigorous hiring process, and complete continual training related to their teaching. Bottom line: they're perfect for the job.
SMALL, PERSONALIZED CLASSES
We intentionally limit our class size to maintain the right balance of individual attention and active participation in our discussion-based classes. Come ready to ask—and answer—questions.
27 hours of live instruction
6 full-length Manhattan Prep GMAT practice exams
Access to on-demand, interactive video lessons
Custom 1-on-1 pre- and postexam assessments with an instructor
7-hour Foundations of GMAT Math Workshop
All the GMAT Strategy Guide Set
Foundations of GMAT Math and GMAT Verbal Guides
GMAT Advanced Quant eBook
Manhattan Prep GMAT mobile app
The Official Guide for GMAT Review
GMAT Navigator™ practice tracker with full solutions for the main Official Guide
Test simulation booklet
MEET OUR EXPERTS
Test prep gurus, curriculum authors, MBA and PhD grads. Our overachieving instructors aren't just super smart, they're also amazing teachers.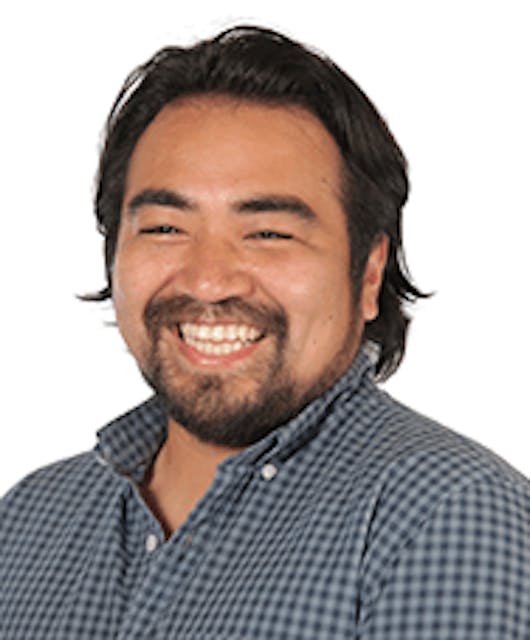 Pedro Ledesma III
Pedro is driven by wanderlust, learning, and improvement. He has taught students in Guatemala, Seoul, Zimbabwe, and New York City. He's helped hundreds of students master the GMAT.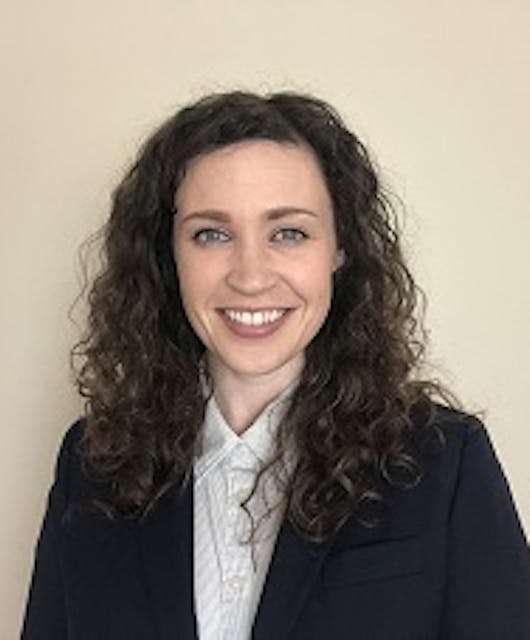 Tiffany Berkebile
GMAT prep is Tiffany's favorite subject to teach, because the GMAT is essentially a puzzle. A very wordy, 3-hour-long puzzle. She loves helping students realize that in the midst of facing a challenge, you can still have fun.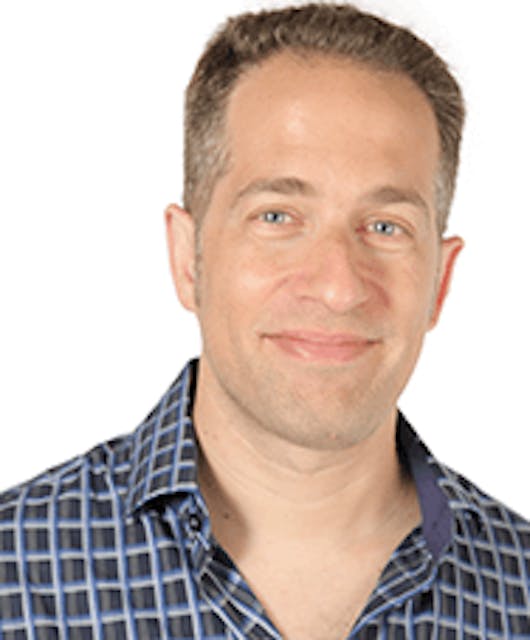 Dmitry Farber
Dmitry has taught everyone from unruly teenagers to college professors. He has been teaching for Manhattan Prep since 2009 and has a 780 GMAT score.
Dive into Data Sufficiency, the "weird" math problem type invented for the GMAT. Learn how the scoring algorithm works and what implications that has as you study for and take the GMAT. Master the process of answering any Sentence Correction problem as efficiently as possible. Gain an overview of your resources and homework so that you can make the most of your study time.
Fractions, Decimals, Percent, and Ratios (FDPR) underlie a lot of the math you do on the GMAT and in your every day. This first of two FDPR lessons covers the fundamentals and sets you up to make advanced decisions on the GMAT. Dive into GMAT Sentence Correction grammar with thorough coverage of Sentence Structure, including the sentence core, subject-verb agreement, and punctuation. Learn how to analyze Reading Comprehension passages efficiently and tackle main idea and other big-picture questions about the passage.
Algebra 101: linear equations, exponents, roots, story translation. This first of two Algebra lessons covers the foundations of algebra and GMAT-algebra (not always the same thing!). Follow up on last-week's sentence structure lesson with a deep dive on Modifiers—basically, the major sentence components that are not part of the core sentence. Get more specific on Reading Comprehension passages: Learn how to tackle detail, inference, and other specific question types.
Loop back around to Fractions, Decimals, Percents, and Ratios, including how to use Arithmetic vs. Algebra strategies on both Problem Solving and Data Sufficiency to streamline your solution process and avoid careless mistakes. Learn our standard process for tackling any Critical Reasoning question type, as well as how to tackle the dreaded Boldface questions in particular.
Algebra 201 includes more advanced topics: quadratic equations, inequalities, functions/sequences, and absolute value. In the first of a two-part lesson, learn how to tackle Parallelism in Sentence Correction. Expand your Critical Reasoning skills to include Find the Assumption problems.
You'll take your second practice test after this class, so we'll review the major quant topics and strategies you've learned so far. We reserve the right to toss any topics at you that we've already studied—come prepared! In this second half of last week's grammar lesson, learn how to address Comparisons, a particularly tricky subset of Parallelism. Just for fun, we're also going to toss some hard Reading Comprehension material at you in preparation for your second practice test. Finally, you'll learn a method for tracking and managing your time across each section of the exam.
It's time to dive into Statistics—a very useful topic for the GMAT, business school, and work in general. We'll also cover two Critical Reasoning question types—Strengthen and Weaken—that can also show up in Reading Comp or on the Integrated Reasoning section. Finally, you'll learn how to analyze the data from your practice test and come up with takeaways and priorities that you can apply to your studies going forward.
It's time for Number Properties! You've already learned the basics, such as positive/negative and odd/even; now, we'll get into more advanced topics that show up on harder questions. In Sentence Correction, we'll cover pronouns and in Critical Reasoning, we'll cover the Evaluate question type.
We'll finish off our quant studies with Geometry (which, thankfully, is not as heavily tested on the GMAT as are the earlier topics). In Sentence Correction, you'll learn about verb tense, voice, and mood; in Critical Reasoning, we'll cover Inference and Discrepancy questions. And we'll spend some time talking about next steps, when to take your third practice test, and how to schedule your free 1:1 session with an instructor to customize your post-course studies as you get ready to take the real GMAT!
Frequently Asked Questions / FAQs
Who is a good candidate for a Complete Course?
The Complete Course is fully comprehensive – it will review everything that is tested on the GMAT, with both Quant and Verbal topics covered in every single session. It is best for students who are just beginning their GMAT journey, have only done some preliminary studying on their own, or are looking to strengthen their skills in all aspects of the exam.
Students who are able to attend every class session will get the most out of the course. We offer the class both online and in-person, and recommend signing up for the option that is most convenient for you. There will be about 10-15 hours of homework assigned between class sessions, so you will want to make sure that you have the time in your schedule to commit to the suggested work.
How and when will I receive my materials?
Packages are shipped via UPS or FedEx, depending on your location and which shipping option you choose. For US shipments, we offer 2-day and ground shipping. Standard ground shipping to most US locations generally takes between 5-7 business days (Monday-Friday), barring any complications. For international shipments, we offer International Economy shipping, which typically takes 4-6 business days. (Remote locations may require additional time.)
Orders placed before 1:00pm ET Monday-Friday will be processed the same day, and orders placed after 1:00pm ET, or on weekends and holidays, will be processed on the following business day. For more information, visit our Shipping Page.
If shipping books is not convenient for you, you may also opt to sign up for the class with eBooks only.
Full payment for all of our courses is due upon registration.
All students, both in-person and online, will have access to our On-Demand course – GMAT Interact. This program covers the same curriculum as the Complete Course, and is broken up into individual interactive lessons that are great for both reviewing material and making up any missed sessions.
All students will also have access to a complete set of recordings from a recent course, which covered the same topics in each session. If you miss a live session, you can log in to your Student Center on our website to access the prerecorded version. These recordings are made available immediately upon signup, so you can even plan ahead for a class you know you'll be missing.
How long do I have access to my online resources?
You will have access to your online resources from the moment you register for the course, up until 6 months after your class has ended – this includes the CATs, Question Banks, Interact Lessons, and interactive syllabus. Those resources can be extended twice for an additional 90 days within 45 days of their expiration (fees apply). The only resource that is on a slightly different timeline is the ebook access – the ebooks will be available to you from the moment you enroll, through 1 year after the start date of your course.