LIVE ONLINE MCAT® PREP COURSE
ALL NEW LIVE ONLINE
MCAT PREP IS HERE
Learn with expert teachers—picked for their extensive knowledge and high rating among students—wherever you learn best. And now, with our revamped online MCAT prep course, your higher score has never been closer.
MCAT Plus Now Available
Get even more score-boosting resources to help you get into your dream school.
PICK THE ACCESS LENGTH THAT WORKS FOR YOU
How long do you want to study for the MCAT? It's up to you. Pick the number of months you'd like to commit to prepping and start right now.
14 3-hour scheduled online classes with a team of expert MCAT teachers
Personalized homework assignments based on your strengths and weaknesses
Access to unlimited livestreamed workshops
A 3,000+ question Qbank that you can customize by length, topic, and subtopic
17 full-length, realistic practice tests
The mobile companion app to practice on-the-go
7-book MCAT subject review set
90+ brand new content refresher videos covering the highest-yield MCAT topics
All the official AAMC practice material available
Flexible scheduling options that make it easy to fit studying into your life
Virtual reality study app covering ~1,000 MCAT science topics (compatible with Meta Quest 2 headset)
GET TO KNOW KAPLAN MCAT LIVE ONLINE
MEET YOUR PERSONALIZED STUDY PLAN
Tell us how many hours and which days per week you can commit to prepping, and we'll tell you what to study and when. The content that raises your score the most is always prioritized.
SKIP WHAT YOU ALREADY KNOW
Test your content knowledge with placement quizzes before each lesson. If you ace the quiz, you can skip that unit altogether—so you can maximize your time and focus on what you need to learn. It's the fastest way to your higher score.
IMAGINE 13 POINTS ADDED TO YOUR SCORE
When you prep with us, you don't have to imagine. Students who put in the work raise their score by 13 points or more. And it's no surprise, because all our MCAT prep is personalized to you and packed with exam-like practice resources—so you'll study just what you need, with an accurate picture of test day. Find out how we can add 13 points to your MCAT score—and how crucial those points can be.
MASTER CONCEPTS WITH INNOVATIVE PREP TOOLS
We're going where no MCAT prep has gone before. In partnership with Librarium, the world's first virtual reality study aid, Kaplan is making MCAT memorization more effective (and more fun). Get ready to quiz yourself on high-yield topics in virtual reality. Meta Quest 2 headset is required for this feature.
OUR MCAT PRACTICE EXAMS ARE SO REALISTIC MOST TEST TAKERS COULDN'T TELL THE DIFFERENCE
No, you're not imagining it. Our MCAT practice tests mimic the actual exam. In fact, past MCAT exam test takers rated Kaplan's practice questions just as similar to the actual MCAT exam as official practice questions. How did we replicate the MCAT exam testing experience? We conducted rigorous psychometric field testing with Kaplan students, and used our findings to create the most realistic MCAT practice tests possible. It takes 20+ MCAT exam experts more than 2,000 hours to produce one new Kaplan practice test. Prep with confidence using realistic exams and know just what to expect on test day.
Want to take your prep to the next level?
Upgrade to MCAT Plus.
In addition to your expert-led Live Online MCAT prep course, you'll receive even more score-boosting resources to help you get into your dream school. Upgrade during checkout and get:
Meet one-on-one with an MCAT instructor,
get personalized study recommendations,
and make every minute of your prep count.
Critical Thinking Foundations Course
Master CARS with additional critical thinking,
verbal ability, and reading comprehension lessons
on demand and walk into test day with confidence.
Make your application stand out and be ready for
the new AAMC PREview™ professional readiness
exam with practice tests and an on demand course.
A WHOLE TEAM OF TEACHERS HAS YOUR BACK
One expert leads class while a group of off-camera teachers answers your questions in a private chat. Meet a few of them now.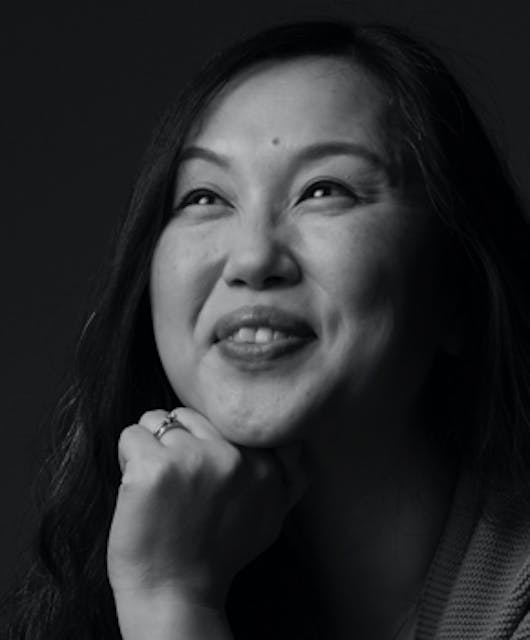 Aeri Kim
Aeri enjoys getting students excited about making connections between science and everyday life. She has been teaching at Kaplan for 8 years and holds a BS in Biological Sciences and a PhD in Structural Biochemistry.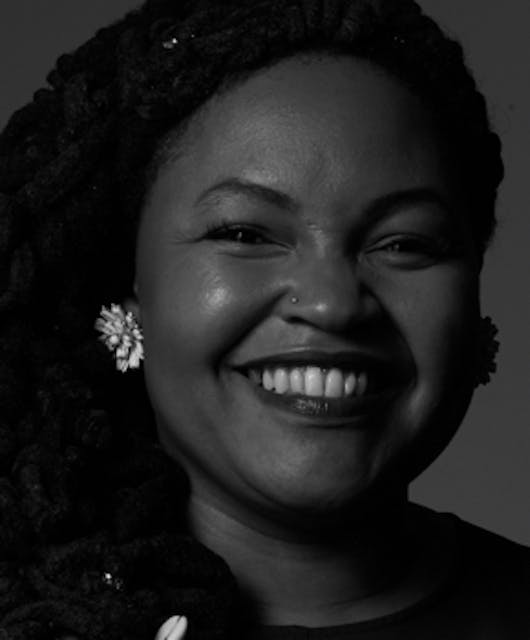 Nzinga Mack
Nzinga has been teaching students to ace the MCAT for 17 years. She recently completed her PhD in Pharmacology and Toxicology.
Chem/Phys 1: Building Knowledge from First Principles
Knowledge doesn't exist in isolation. Often the difference between simply memorizing a fact and understanding a concept is whether you're able to connect it to your existing knowledge. In this first Chemical and Physical Foundations of Biological Systems section (Chem/Phys), you'll interrogate everyday phenomena to reveal how electrostatics and thermodynamics governs it all. From there, you'll apply these first principles to new concepts presented in MCAT passages, allowing you to answer questions and build connections with both the content and strategies needed for the MCAT.
CARS 1: Reading Passages the Kaplan Way
Everyone has critically read before—but doing it consistently and on demand requires strategy and practice. In this session, you'll be introduced to the Kaplan strategies for the Critical Analysis and Reasoning Skills (CARS) section. You'll learn to deconstruct CARS passages and questions while building the strategies needed to ace them on test day.
Bio/Biochem 1: Building Knowledge in Blocks
Knowledge is best built in blocks, or as learning scientists call them, chunks. The sheer amount of information needed for deep understanding of a concept is overwhelming, but by chunking the information into smaller pieces it becomes more manageable. In this first Biological and Biochemical Foundations of Living Systems (Bio/Biochem) class, you will model the process of chunking through topics such as amino acids and enzyme inhibition. Next, you'll apply that knowledge as you learn how to deconstruct MCAT passages and questions using the Kaplan methods.
Psych/Soc 1: Elaborating on Concepts and Vocabulary
Proficiency in the Psychological, Social, and Biological Foundations of Behavior (Psych/Soc) section requires more than memorizing terms through flashcards. Successful MCAT students are not only able to recall the definitions of terms, but also able to recognize real-world examples, and draw connections between closely-related concepts. In this first Psych/Soc session, you will discuss different study techniques and their ideal usage based on the type of content being studied. You'll then apply these concepts as you use the Kaplan science strategies to work through Psych/Soc passages and questions. Topics covered include cognitive development and organization of the nervous system.
Chem/Phys 2: Math on the MCAT
Math is a prominent feature of the Chemical and Physical Foundations of Biological Systems (Chem/Phys) section. But the math needed for the MCAT is not the same math used in your undergrad courses. In this session, you'll explore the arithmetic and algebraic demands of the MCAT and the Kaplan strategies to manage them. This will include content coverage and application of chemical equilibria and periodic trends.
Given the difficulty of the MCAT, it's easy to forget that it is a standardized test. This can be especially true in the Critical Analysis and Reasoning Skills (CARS) section, where it can seem that the test maker can ask you about anything. In this session, you will learn to recognize the CARS question types and see how each question type can be solved in the same way. With this knowledge, you'll know how to approach any CARS question you'll encounter on Test Day.
Bio/Biochem 2: Analyzing Informational Passages
Generating predictions when answering MCAT questions is one of the most powerful but underutilized tools for test day. In this session, you will differentiate the kinds of predictions you can make when answering questions to increase your efficiency and accuracy in time crunched situations. During this class, you will also cover the Biological and Biochemical Foundations of Living Systems (Bio/Biochem) content necessary to answer questions on the central dogma of genetics, the oxyhemoglobin dissociation curve, and more.
Psych/Soc 2: Research Design and Data Interpretation
Studies on human behavior make up the majority of passages in the Psychological, Social, and Biological Foundations of Behavior (Psych/Soc) section. In this session, you will explore the terminology associated with study design and hone your skills in analyzing data. The topics of social action and associative learning will also be covered in this session.
Chem/Phys 3: Interrogating Experimental Passages
The experiment-based passages you'll encounter on the MCAT are based on actual academic experiments and papers. As a result, the experiments seen on test day are often cutting-edge containing procedures that will likely be new to you. In this session, you'll learn to interrogate the core components of any experiment or study, giving you the tools to understand the experiment-based passages in the Chemical and Physical Foundations of Biological Systems (Chem/Phys) section. This class will cover acids and bases, nucleophilic acyl substitution, electrochemistry, and more.
CARS 3: Refining Your Passage Approach
The Kaplan Critical Analysis and Reasoning Skills (CARS) strategy, and the passage approaches contained within, require consistent practice and refinement to achieve proficiency for Test Day. In this session, you will revisit the distill methods of highlighting, outlining, and interrogating as you work through a set of CARS passages and question sets designed to deepen your understanding of each of the methods.
The MCAT is designed to be difficult. Even the most prepped test takers can encounter passages and questions that they aren't ready for. In this session, you will learn the advanced MCAT strategies of triaging and strategic guessing, as well as complete a rapid reading exercise for when time's running low.
Bio/Biochem 3: Deconstructing Biochemistry Experiments
The most complex systems can be simplified into simpler components. In the same way that our most complex organ—the brain—can be deconstructed into simpler neuronal circuits, the most complex biochemistry experiments on the MCAT are made simpler by identifying their key components. In this session, you'll practice the skill of deconstruction as you learn to recognize the key components of experimental design found in every experiment-based passage and break down the human body's messenger systems into the nervous and endocrine systems.
Psych/Soc 3: Examining and Refining Your Strategies
The ability to reflect and correct your skills, content, and trajectory throughout your MCAT prep is a crucial part of test day success. Using passages from the Psychological, Social, and Biological Foundations of Behavior (Psych/Soc) section, you will have an opportunity to not only practice, but to determine appropriate next steps based on your performance in real-time. This session will cover attribution theory, theories of self-concept and identity, and more.
MCAT Strategies in Action
As test day approaches, the amount of realistic practice under test-like conditions in your MCAT prep should increase. In this session, you will complete a round of the prep cycle, a study framework that focuses on 3 repeating steps:
Practicing under test-like conditions
Reviewing your work to find areas of opportunity
Targeting your studies to address your opportunities
After this class, you can use this experience to model the remainder of your studies.
GET A FREE CONSULTATION
Talk to an expert and have all your questions answered—for free. You'll know exactly where you stand and where to go next.
The best guarantee is one you won't need. But you get it anyway.