MCAT® REVIEW BOOKS + DIGITAL RESOURCES
Kaplan's test prep books are a great place to start on your journey toward medical school.
STRATEGIES, PRACTICE, AND REVIEW
In addition to full-length practice tests, our test prep books include content review for each section of the MCAT and offer our essential test-taking strategies and tips.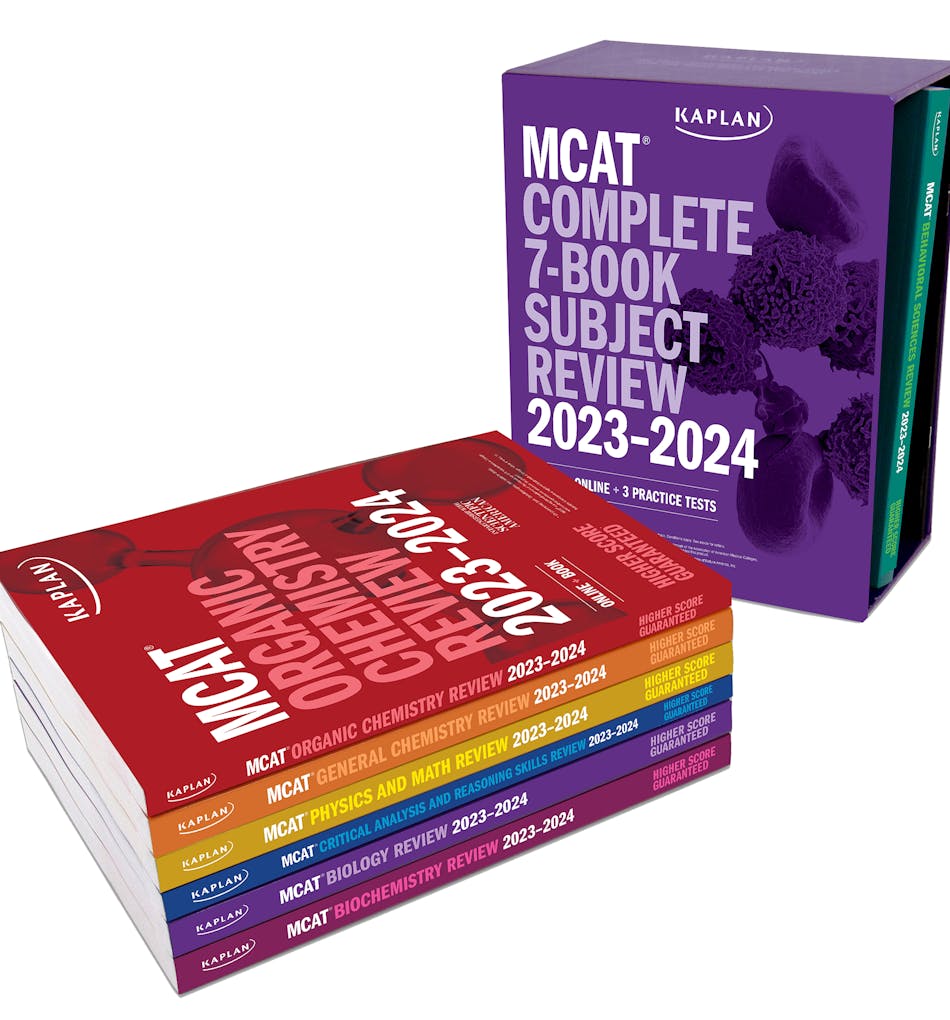 MCAT Complete 7-Book Subject Review 2023-2024: Set Includes Books, Online Prep, 3 Practice Tests
Kaplan's MCAT Complete 7-Book Subject Review 2023–2024 reflects the latest, most accurate, and most testable materials on the MCAT. Streamlined and intuitive layouts facilitate easier review.
You'll get efficient strategies, detailed subject review, and 3 full-length online practice tests—all authored by the experts behind the MCAT prep course that has helped more people get into medical school than all other major courses combined.
ISBN: 9781506283203
MCAT Flashcards
Prep for the MCAT on the go with 1000 essential flashcards to help you master the material and score higher on Test Day. Kaplan's MCAT Flashcards is the definitive source for coverage of the terms, definitions, and concepts on the test.
ISBN: 9781506259697
READY TO GET STARTED?
Take an MCAT class led by a teacher—online or in person. Or pace your own prep. No matter what stage of test prep you're in, we can help raise your score.